We're excited to announce a few changes for the band for 2022. Kelly Riley continues with her vocals and acoustic rhythm guitar. Peter Lupi will be playing lead on acoustic guitar for part of the set. Pete, a rock and roller at heart, is thrilled to be adding electric guitar for many of the songs. Malinda Ritts joined us last year on upright bass. She has really put in the work to learn our sets. We are very pleased that she is continuing with us. Her bass is steady and her bowing skills bring some bling. This winter we've been rehearsing with flute player, Janet Anders. Janet is adding fills, frills and trills with her talents. You may hear some vocal harmony from her too, now and then.
We'll kick off the spring season with the Bye-Bye Winter! Concert, Dance, &Hoopla Benefit for the 1912 Center on February 18. See the show page for details.
As always, we are grateful for the venues, the people, and the audience that continue to support the Range Benders and live music in our community. We hope our music inspires you to dream, moves you to dance, and brings you joy.
We'll see you there!
Kelly, Pete, Malinda & Janet
PS. Please feel free to share our contact information if you know of private events or venues looking for bands in the Palouse region.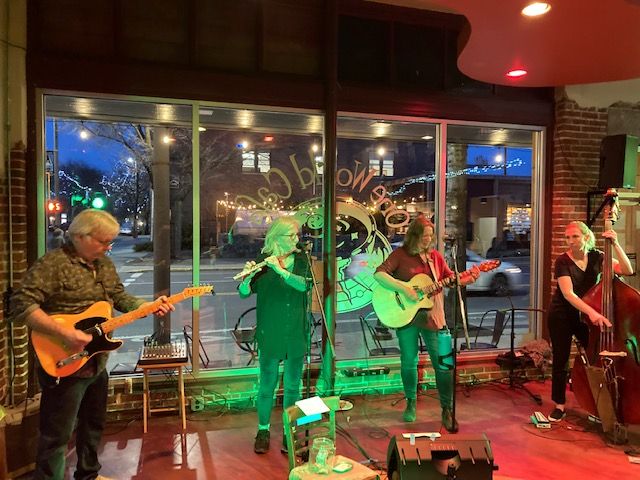 photo by Gerri Sayler